"If you prick us, do we not bleed? If you tickle us, do we not laugh? If you poison us, do we not die? And if you wrong us, shall we not revenge?"
– Shakespeare
******************
Since I may not post tomorrow as is my wont I wanted to bring these facts to the readers' attention:
Today is the 499th day that Disaffected Musings has existed.
This post you're reading is post #449.
I have written about 185,000 words in this blog.
******************
Car number three in Ultimate Garage 2.0: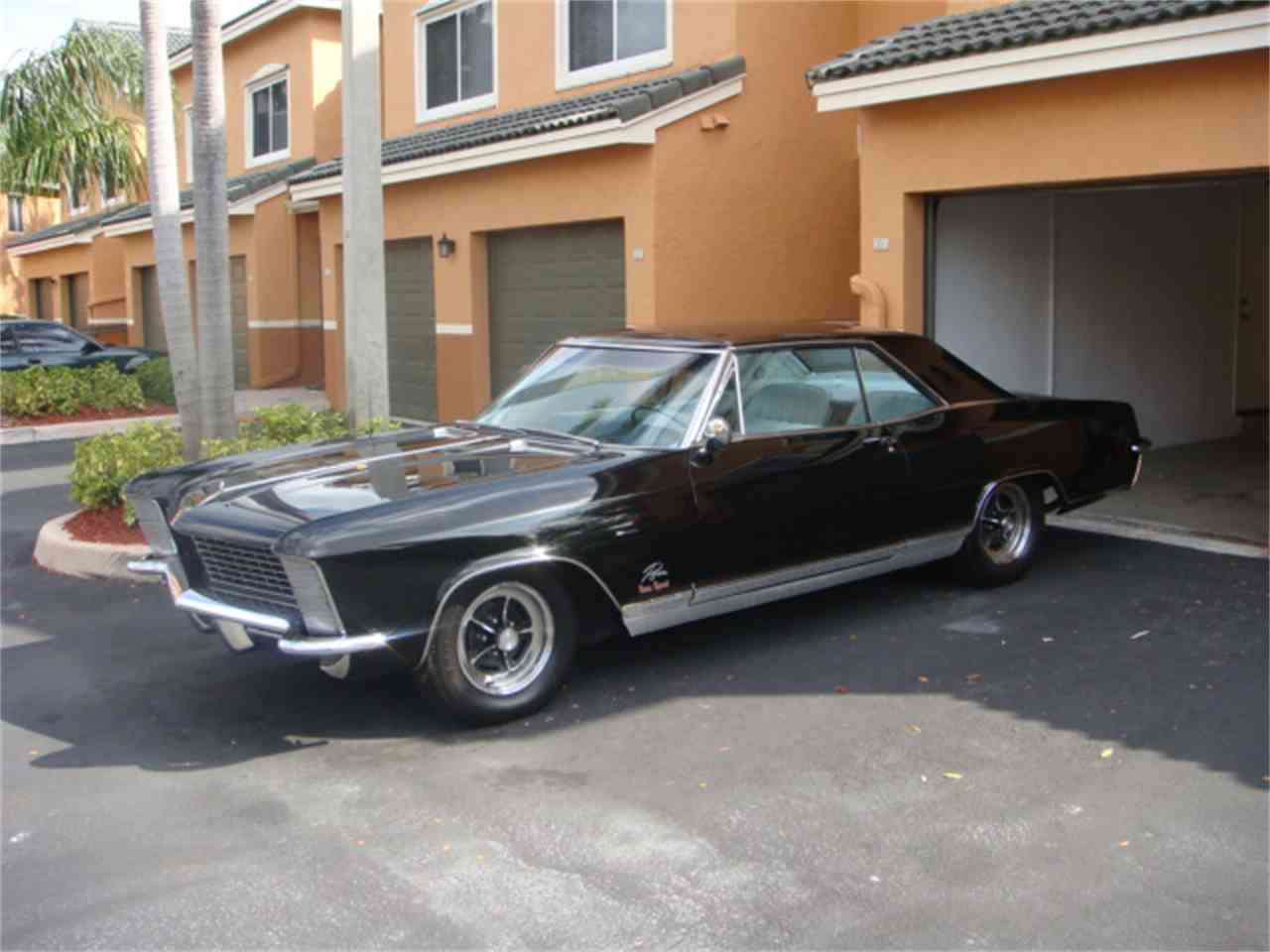 The top photo is from eBay, the bottom from classiccars.com.
The 1965 Buick Riviera GS is a no-brainer for Ultimate Garage 2.0. Actually, I wouldn't have to have the Gran Sport. Actually, I wouldn't have to have a '65, any first-generation Riviera would probably suffice. However, since this is supposed to be an "Ultimate" endeavor I might as well aim for the top.
In one of the few instances where form defeats function for me I prefer the 1965 Riviera over the '63 and '64 primarily because of the hidden headlights. From standard catalog of® American Cars, 1946-1975 by John Gunnell: "The Riviera was a new sports/luxury model for 1963, only issued in a stunning sport coupe body style. From the front fenders, whose leading edges were vertical grilles, to the razor-edged rear contours, the Riviera looked both elegant and fast."
Bill Mitchell, head of GM styling at this time, was inspired by a custom-bodied Rolls-Royce he saw in England. Ned Nickles drew the car under the auspices of Mitchell. For the three model years of the first-generation Buick produced 112,544 Rivieras.
The 1965 Gran Sport was powered by a 425 cubic-inch/7-liter V8 with two four-barrel carburetors that produced 360 HP/465 LB-FT of torque. (Buick engines were known for their torque during this period. The engines were often named for their torque, and not HP, output.) It also had a larger diameter exhaust than the standard Riviera and a limited-slip differential. Only 9.7% of 1965 Rivieras were Gran Sports, 3,354 of 34,586.
According to Hagerty the average value for a 1965 Riviera Gran Sport is about $52,000. At the Mecum auction in Louisville in 2018 one example hammered for $65,000 meaning the buyer paid $71,500 all in.
If I were limited to just five or six cars in my Ultimate Garage, the '65 Riviera GS would easily make the list.
Any thoughts?
#UltimateGarage2.0
#1965BuickRivieraGranSport
#somanycarsjustonelife
#disaffectedmusings
If you like this blog please tell your friends and share the blog URL (https://disaffectedmusings.com). Thanks.