"The pursuit of perfection often impedes improvement."
– George Will
Similarly, "Perfect is the enemy of good."
-Voltaire
******************
Let's start:
1968 AMC Javelin
From classiccars.com a picture of a 1968 AMC Javelin. Sorry, V Squared, this just missed the cut for me. I think this is an exceptionally clean and sharp body style. According to Encyclopedia of American Cars by the Auto Editors of Consumer Guide® the 390 cubic-inch V-8 that was rated 315 HP/425 LB-FT of torque was available in the Javelin although, of course, this car would be a restomod candidate for me, anyway.
(2014) Aston Martin DB9
From greencarreports.com a picture of a 2014 Aston Martin DB9. I don't think the cars changed much between model years; this just seemed like the best non-copyrighted photo to me. Another internal Supreme Court 5-4 decision as I could have just as easily put the car in Ultimate Garage 2.0 as not. If I were to pick an Ultimate Garage by history of makes then Aston would certainly be in.
The last four cars all have something in common that I will reveal.
1958 BMW 507
I took this picture at a local car show in 2017, I believe. On looks alone the 507 is in my all-time top five or six cars.
Jaguar E-Type Series 1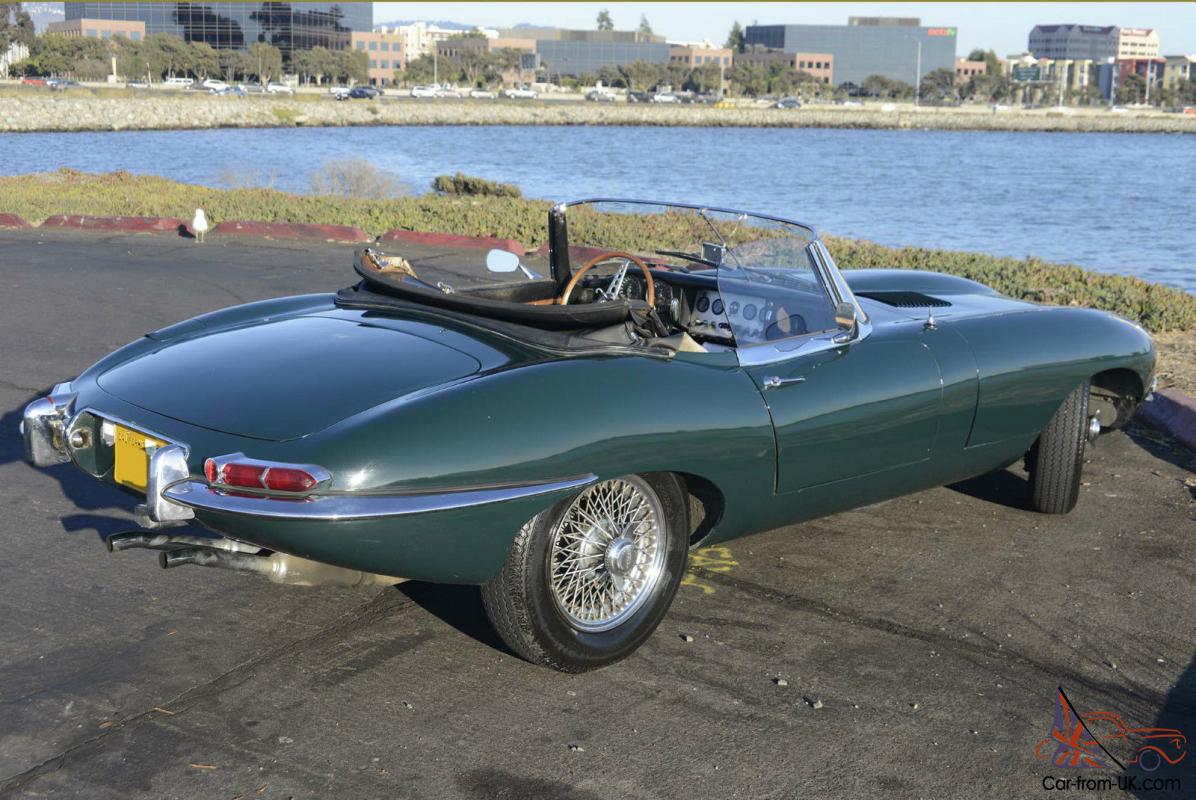 Picture from car-from-uk.com (where else?!). How else should one show the E-Type except in British Racing Green?
Ferrari 365 GTB "Daytona"
"Daytona" picture from autoevolution.com
(2000) Honda S2000
This picture is from cool-carwallpapers.blogspot.com. (When you need the thief you take him down from the gallows.) Any first-series S2000 would do; I chose one from model year 2000 for symmetry.
OK, the BMW 507 would be excluded on the basis of HP/Torque in addition to another characteristic. Ultimately (see what I did there), I decided to exclude cars for which automatic transmissions were not (readily) available, like the 507, E-Type, 365 GTB "Daytona" and the S2000. I have not driven a vehicle with a manual transmission for 40+ years and just didn't think including such cars would be true to my vision of my Ultimate Garage.
Now, I am really going to wade in it…I know that many enthusiasts who prefer a manual do so for genuine reasons. They like the feeling of control by manually going through the gears, of testing their skills or they grew up driving a manual and that's what they know and like. However, I also know that many people who look down with disdain on cars with automatics are doing nothing but signaling that "I'm a real man" or "I'm a real automotive purist." How do I know? From the reaction I receive when I indicate I prefer automatics. For example, on another automotive website I posted that I prefer automatics and haven't driven a manual in 40+ years. One poster replied, "Well, I haven't taken a shower in 40+ years." That's just one example of many.
The only constant in the world is change. Early automatic transmissions, while being marvels of engineering, were often "slushboxes." However, that is no longer the case and hasn't been for quite some time. No human being can shift as optimally or as quickly as an 8L90E. Also, if someone wants to shift gears manually modern automatics have that option. If you want to drive a manual more power to you, just don't assume that your way is the only way. It might be the only way for you, but you don't speak for everyone.
The 11 cars that missed the cut have now been presented. Beginning tomorrow Ultimate Garage 2.0 will be revealed one car at a time. I welcome comments on these choices or on any other topic.
#UltimateGarage
#TheCarsThatMissedTheCut
#somanycarsjustonelife
#disaffectedmusings
If you like this blog please tell your friends and share the blog URL (https://disaffectedmusings.com). Thanks.