From Ukranian-born, American-raised Golda Meir, the fourth Prime Minister of Israel, "We will only have peace with the Arabs when they love their children more than they hate Israel."
Truer words were never spoken.
******************
First day of spring, my ass!
Arizona sounds better to me every day!
******************
Thanks to Scott Hoke (@ScottHoke1 on Twitter) for writing to me, "Always enjoy reading your exceptionally thoughtful posts!!" In case you don't know, or even if you do, Scott is the host of the Mecum auction broadcasts on NBCSN. Fortunately for me, Mecum has many auctions (I think 12) every year and I very much enjoy watching them. As I write this I think have 10 "episodes" of the Mecum auctions on my DVR, which I will watch often.
The telecasts are very enjoyable because while Scott and the rest of the crew (John Kraman, Stephen Cox, Bill Stephens, Katie Osborne) respect the cars and the auctions they don't take them so seriously that they forget to have some fun.
******************
Speaking of Mecum auctions, a car like this was offered for sale at the recently completed auction held in Glendale, Arizona. (There's that state again!)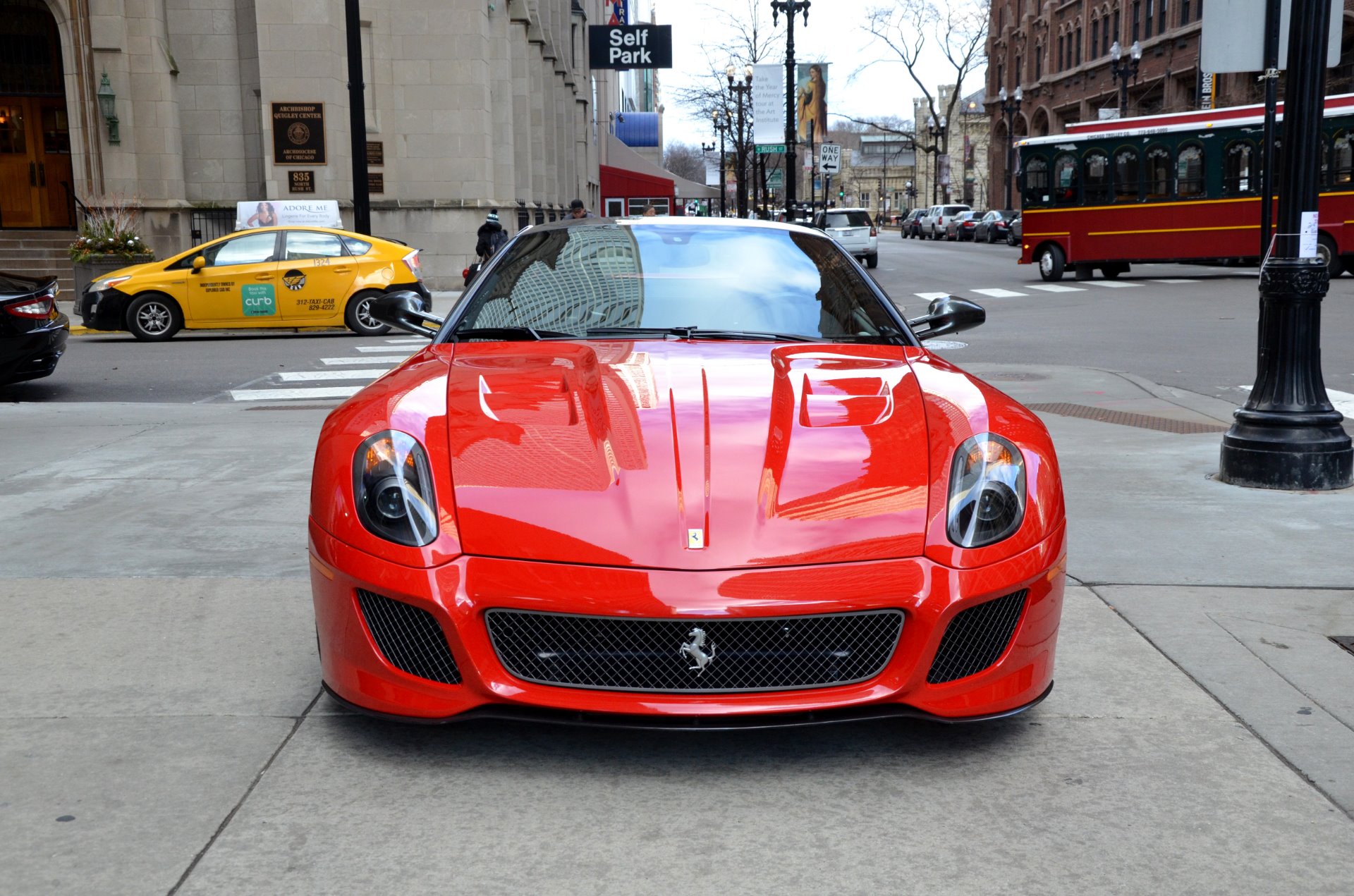 From bentleygoldcoast.com a picture of a 2011 Ferrari 599 GTO, of which only 125 were exported to the US. At Mecum a car like this sold for $770,000 all in including the buyer premium.
I have been using the phrase "rolling sculpture" a lot these days since I purchased Gordon Buehrig's book by the same name. Buehrig was one of the most important automobile designers in history having drawn the amazing Cord 810/812 among others. This Ferrari, like most Ferraris in my opinion, is rolling sculpture.
The Motor Trend review of this car claimed that it was the fastest road-legal Ferrari ever made (up to then, anyway). The 599 GTO was powered by a 6-liter V-12 producing 661 HP/457 LB-FT of torque. (Hey, Steve Magnante, not all engines have higher torque than HP numbers. Let me quickly add that I am a fan of his.) The Motor Trend reviewer/writer, Arthur St. Antoine, called the 599 GTO "The Best Car I've Ever Driven."
If I could afford one would I buy one? Is the Pope Catholic? Can Usain Bolt run fast? Of course, for less than 10% of the Mecum hammer price from Arizona I could buy a used C7 Z06 Corvette with almost identical HP and lots more torque. Stay tuned… I believe some auto "people" say, "Horsepower sells cars, but torque wins races." What's the difference? The best way I've heard it described is to imagine an athlete on a track. Torque is how hard he pushes against the track while horsepower is how fast he can move his legs.
Any thoughts on this Ferrari, any Ferrari, any car or anything else? I eagerly await reading those thoughts.
#somanycarsjustonelife
#disaffectedmusings
If you like this blog please tell your friends and share the blog URL (https://disaffectedmusings.com). Thanks.