From this article in corvetteblogger.com comes these pictures, from FCC filings, of the key fob for the C8 Corvette:
Here is some more information from the article:
"On the backside of the keyfob is a Crossed-Flags Corvette logo which appears more elongated and pointed than the C7's crossed flags logo. If you look at it closely, its almost in the shape of a "V". If this is indeed the logo for the C8 Corvette, it's a significant sighting as its the first time the C8 logo has been spied in public."
"Further documents from FCC filing specifically lists the keyfob as a 'GM MY20 B1 Keyfob.' [emphasis mine] Also included is the in-car receiver for the transmitter which carries the GM part number of 13529177."
"This is pretty big news during a time when details have been scant. This FCC filing appears to confirm the C8's arrival for the 2020 model year, as well as the new crossed-flags logo for the C8 generation!"
What will the C8 look like? How much will it cost? What engines and transmissions will be available? Speculation on these and other questions have existed for quite some time, but based on the FCC filings it does appear that the car is real and will be introduced for the 2020 model year.
Of course, photos of a keyfob don't confirm a mid-engine configuration. However, it is difficult to believe that with all of the "smoke" about a mid-engine Corvette that a "fire" doesn't exist.
The "spy" shots of supposed C8 Corvettes in camouflage do nothing for me and seemingly all of them are copyrighted so I can't use them here, anyway. (Sour grapes?)
Some people must know the real story, but apparently have been fairly tight-lipped. This is contrary to Mark Twain's famous remark, "The only way two people can keep a secret is if one of them is dead."
I assume that the vast majority of Corvette enthusiasts await the C8 and the potential for two generations to be sold simultaneously, which would be a first for the Corvette. For me, while I welcome the innovation I don't think a mid-engine car can ever look as good as a C2 Corvette.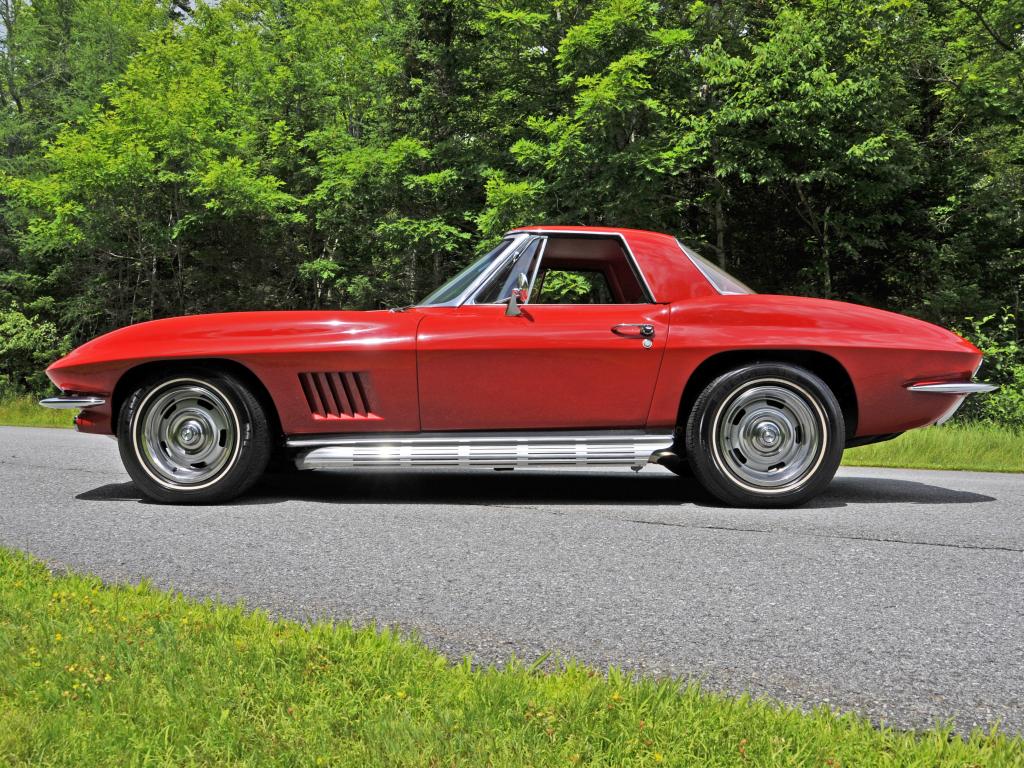 From corvsport.com a picture of a 1967 Corvette. Hopefully, my restomod will look very similar to this, but in a different color. That body style cannot accommodate a mid-engine configuration.
#somanycarsjustonelife
#disaffectedmusings