This is not the golden age for civil discourse. In my opinion no party or ideology has a monopoly on intolerance or arrogance. This is not the golden age for selflessness. People are more self-absorbed and more narcissistic than ever.
This is not the golden age for automotive styling, in my opinion, but it is the golden age for automotive performance and reliability. This may also be the last gasp of performance cars powered by internal combustion engines, which for some of us will always have a magical quality and, therefore, makes this a golden age for those with a love of those engines.
Long-time friend and Disaffected Musings reader Robert suggested a look at horsepower through the ages, which led me to the "Golden Age" theme for this post.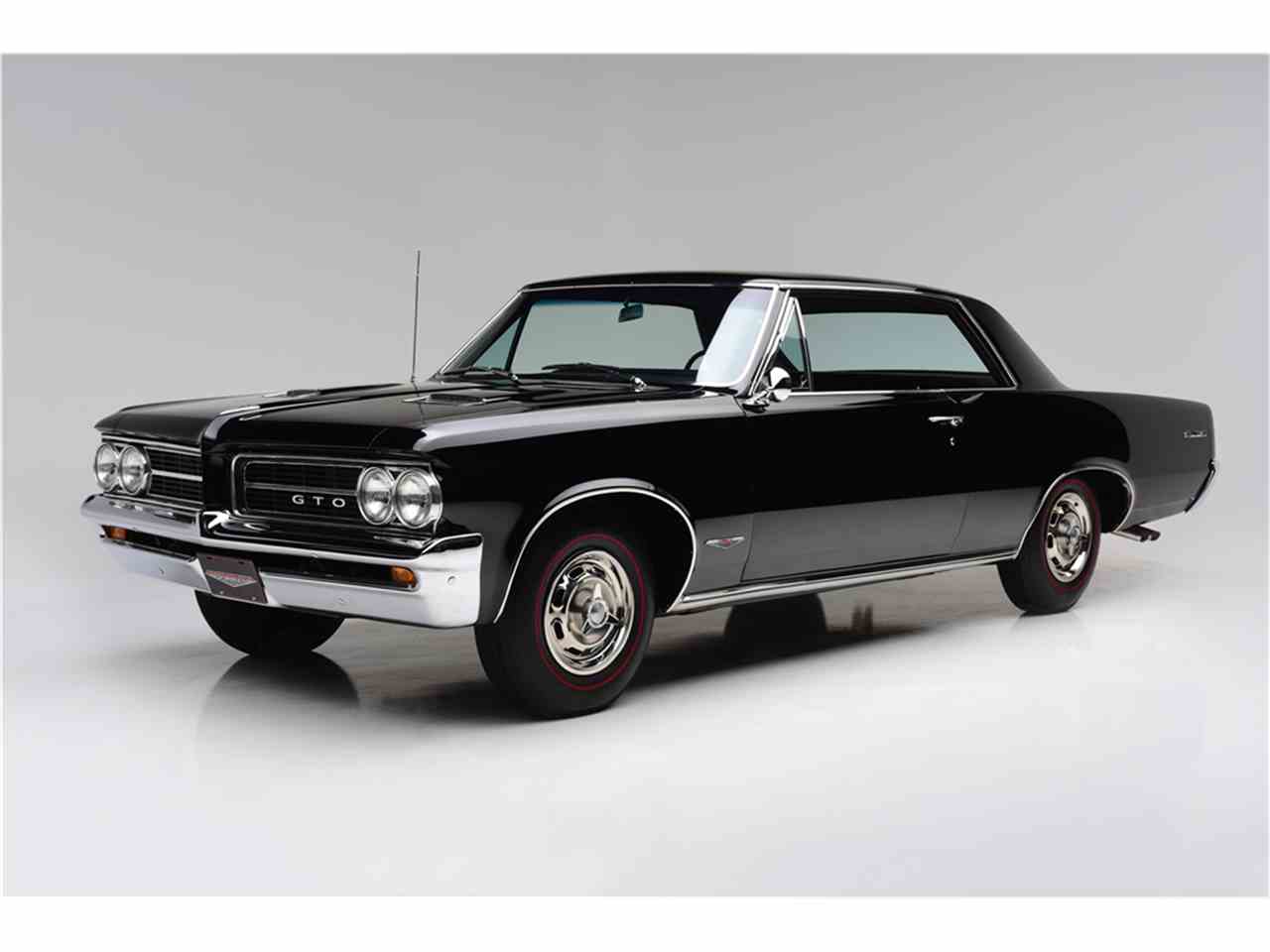 From Classic Cars a picture of a 1964 Pontiac GTO, the car considered by many/most car enthusiasts as the first modern muscle car. As many of you know, initially the GTO wasn't a separate model but an option package for the Tempest. That's how John DeLorean circumvented GM restrictions on HP/weight ratios then in force. The GTO became a separate model in 1966.
The standard GTO engine for 1964, a 389 cubic-inch V-8, was rated at 325 HP/428 LB-FT of torque. That HP was a "gross" measure as opposed to the "net" measure adopted in the early 1970s.
Of course, and as I have lamented here many times, Pontiac no longer produces cars. (It still produces revenue for GM, however, as "The General" still sells items with the Pontiac logo.)
From gmauthority.com a picture of a 2018 Chevrolet Camaro ZL1 1LE. This car is powered by a 6.2-liter (376 cubic inches to keep Bill Stephens happy) supercharged V-8 that generates 650 HP and 650 LB-FT of torque. That HP rating is exactly twice the power of the original GTO engine.
My OCD-addled and ADD-addled brain does a lot of daydreaming. One common theme is time travel. I would love to be able to take a modern ZL1 Camaro, or any other contemporary high-performance car, back 50 or 60 years and run it against a high performance car of that day. The GPS wouldn't work and neither would my smartphone, but the car would be a revelation to people of 50 or 60 years ago. Not just in raw speed and power, but in handling, efficiency and reliability the modern car is just light years ahead of its ancestors.
When Chevrolet introduced fuel injection in 1957 it bragged about 283 HP from 283 cubic inches, claiming to be the first engine to reach 1 HP per cubic inch. That wasn't exactly true as an optional engine for the 1956 Chrysler 300B produced 355 HP from 354 cubic inches, but advertising has never been a high-integrity profession.
My 2009 BMW Z4 produced 300 HP stock from its fuel-injected, twin-turbo inline 6-cylinder engine of 182 cubic inch displacement and with the modifications that have been done, the engine is probably now producing 365-370 HP or about two HP per cubic inch. That type of specific output is hardly rare these days. The turbocharged versions of the Pontiac Solstice/Saturn Sky (pictured below courtesy of Wikipedia and fastlanecars.com, respectively) produced 260 HP stock from 122 cubic inches and could be upgraded via the dealer to 290 HP.
Automobile engines today produce far more power more efficiently than engines that were made within the lifetime of many people alive today. While other aspects of modern life seem to be moving in an atavistic fashion, automotive technology, as manifest by engine output and other parameters, is definitely making progress.
Remember that Facebook and Google are evil. Don't let them take control of your life.