OK, no alliterative post title today…
Please check out this post. Look at this picture from the same (from mindovermotor.com):
A 1939 Lagonda (despite the spelling in the URL) V-12 drophead coupe, a convertible. As recently as five years ago cars like this did little for me. As my car obsession grows so does the universe of cars in which I have interest.
******************
Three years ago today my wonderful wife purchased this car:
Apart from the fact that the bumper-to-bumper warranty expires today, my wonderful wife and I think this is a happy occasion. If I had to guess what cars she would like in her Ultimate Garage, besides her Corvette, I would start with this: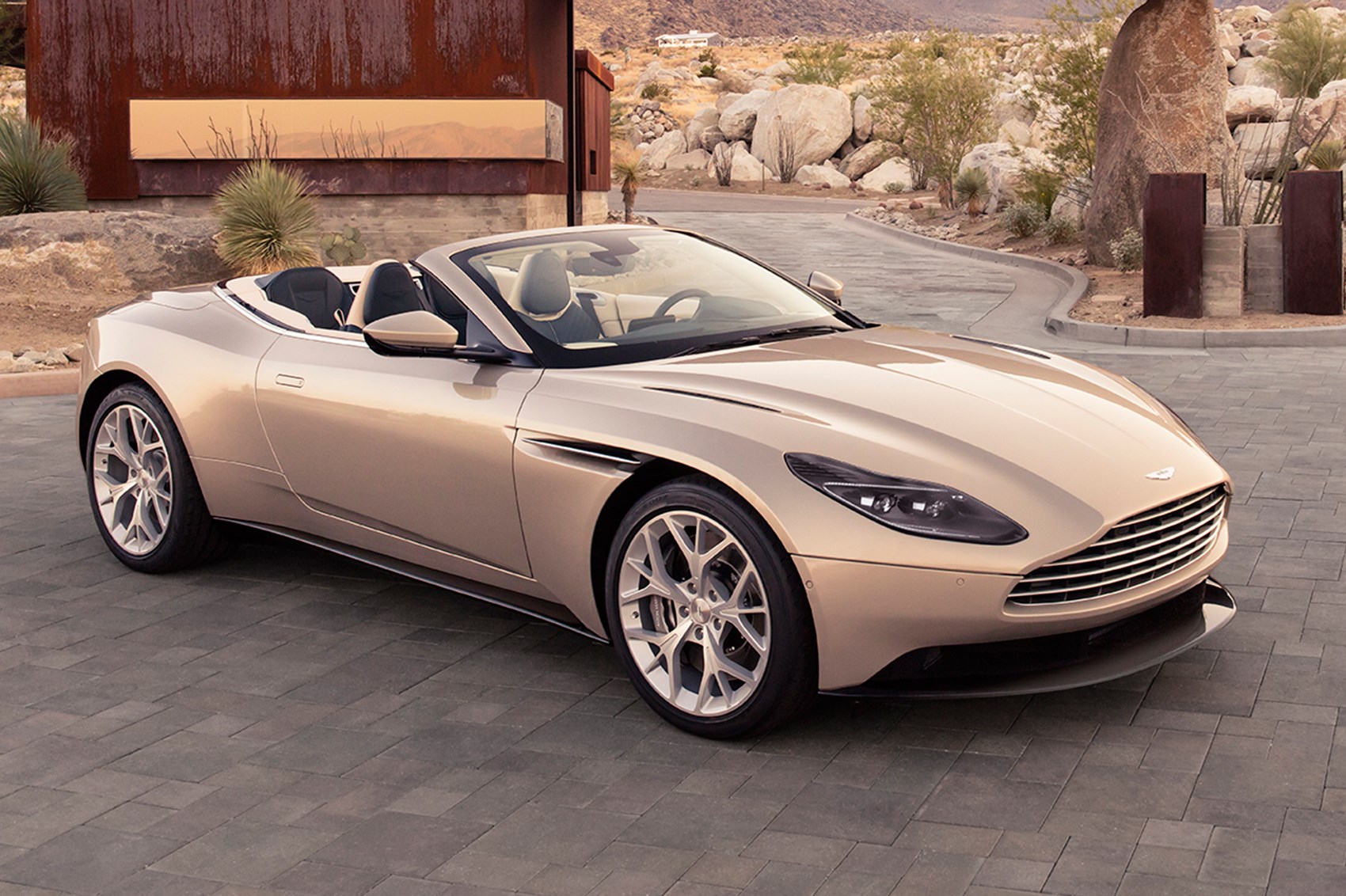 From carmagazine.co.uk a picture of an Aston Martin DB11 Volante. My wonderful wife loves the styling and who can blame her? She also likes convertibles as I have written before.
Next:
From Wikipedia a picture of a Jaguar E-Type roadster. This one (as well as the Aston) might have to wait for a winning lottery ticket or some other unforeseen windfall.
Just to end the run of British roadsters/convertibles:
Another Wikipedia photo, this time of a Lamborghini Huracan. My wonderful wife likes these better than the Aventador; she thinks their styling is a little wild. Besides, I think 610 HP and 413 LB-FT of torque is enough for her to drive.
Staying in Italy:
From theauto.co a picture of the Ferrari Portofino, which succeeded the California as the GT hardtop convertible Ferrari. The two cars are very similar in appearance, but the Portofino is supposed to have a stiffer chassis, be a little lighter and have about 40 more HP.
Even though she married me, I think my wonderful wife has impeccable taste. What do you think of these cars? What cars would you want to own?