First, from Maurice:
"Buying your passion is never wrong. It's just how to do it with the highest pleasure/pain ratio. One man's thirty year torture trying to rebuild a car is another man's-or woman's-labor of love. To live without passion is to die slowly every day."
I believe it was Hegel who wrote, "Nothing great in the world has been accomplished without passion."
Speaking of passion:
https://www.caranddriver.com/features/25-cars-worth-waiting-for-2019-2022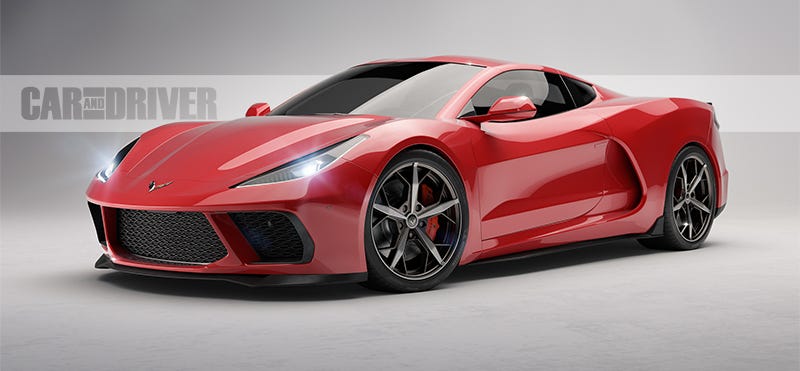 Obviously from Car and Driver a picture of their take on the upcoming C8 Corvette. This is supposed to be the Vette that is "finally" mid-engined, as Corvette savior and guru Zora Arkus-Duntov would have wanted. Word has been frustratingly scarce in terms of details, but GM/Chevrolet are not obligated to reveal details before they formally introduce the car.
The prevailing "wisdom" has been that the C8 and C7 will be produced simultaneously for a couple of years, a Corvette first. Then, the C8 will be the only production model, but that it will be available with three or even four different engines. The word "e-Ray" has been trademarked by General Motors/Chevrolet leading to speculation that some type of hybrid drive-train will eventually be available. Who knows? Maybe it will be like the McLaren P1 or Ferrari LaFerrari in that it will use electric motors to boost output, maybe past 1,000 HP and 1,000 LB-FT of torque.
Here is the URL for the full Car and Driver write-up on the C8:
https://www.caranddriver.com/features/2020-chevrolet-corvette-c8-the-mid-engined-white-whale-is-nearly-here
I don't think I or my wonderful wife will be in the market for the C8, but one never knows. 🙂